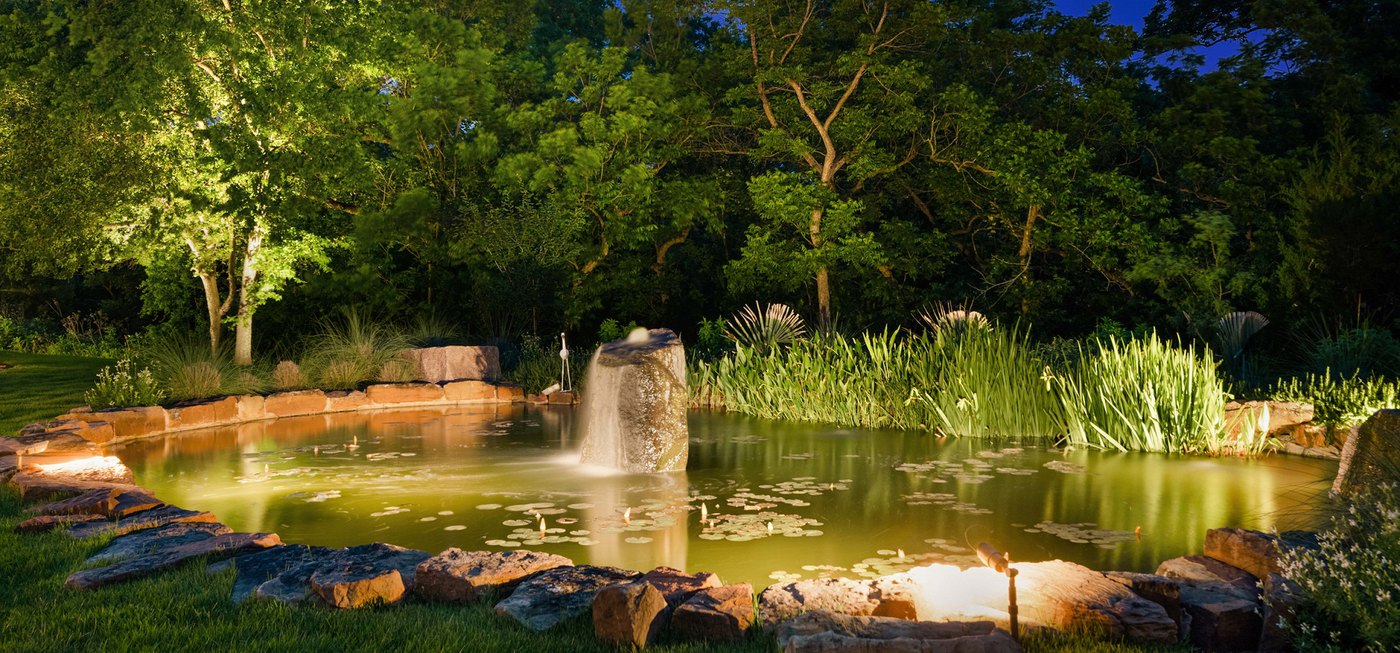 Our Landscape
Lighting Services in Austin, TX & Beyond Can Enhance
Your Home
Illumination Concepts has over 26 years of experience in designing and installing unique outdoor lighting for residential properties and is ready to help you transform your garden with landscape lighting.
If you are looking for a new way of beautifying your home, consider installing outdoor lighting. A team of professional landscape lighting contractors will examine your home and garden carefully, taking note of all the architectural and landscaping features.
They will then create a custom landscape lighting design that will put the spotlight on the most beautiful parts of your property, creating a magical world after the sunset. You will be able to enjoy long nights outdoors this summer, spending quality time with your family and friends, under the glimmer of fairy lights.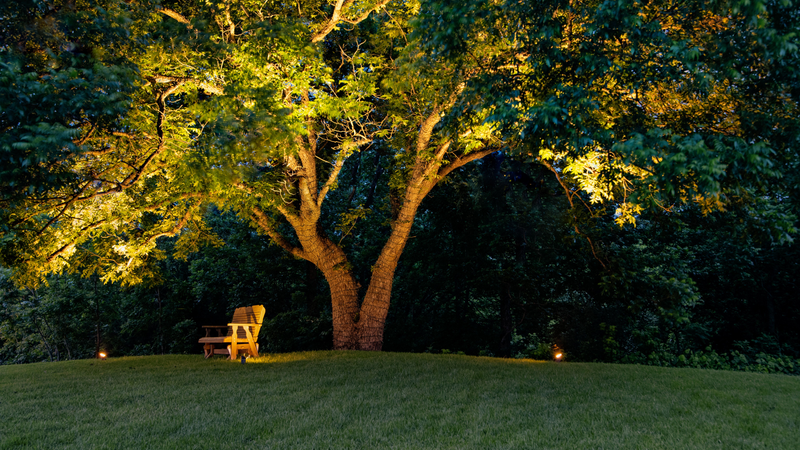 Beyond Beauty – Landscape Lighting Offers Many Other Benefits
Landscape lighting design is not just a trend for outdoor home décor. It also has several practical purposes. Imagine that you are coming home late and remember that you left a deck chair in the garden. You will be able to retrieve it without taking a flashlight with you.
Also, a house bathed in lights all night long will be safe from burglars. They will definitely not want you to see them or get their faces clearly recorded by your security cameras. Thus, landscape lighting is actually a proactive choice in keeping your home safe.
Why Hire Specialized Landscape Lighting Contractors?
Arranging lights outdoors is not a simple task. Even if you are a skilled DIY-er, you will still need a license for electrical works, as well as the experience and talent of a landscape designer. Landscape lighting is more than just stringing lights over the patio for a party.
A specialist will consider all the elements of your property that deserve to be seen at night. The team of contractors will include tree uplighting, landscape wall lighting, and pool landscape lighting in their project.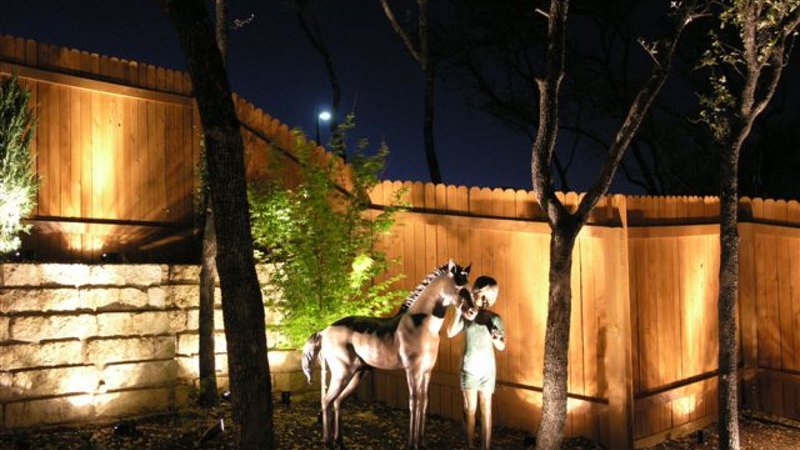 Choose an Experienced Landscape Lighting Company
At Illumination Concepts, we take pride in our 26 years of experience in business that allowed us to hone our skills and become the professional landscape lighting contractors we are now. Our services are trusted by clients in:
Austin
Lakeway
Dripping Springs
Cedar Park
Nearby areas
Georgetown
Round Rock
Bee Caves
Driftwood
Call us to book a free consultation with our landscape lighting specialists at 512-963-3121!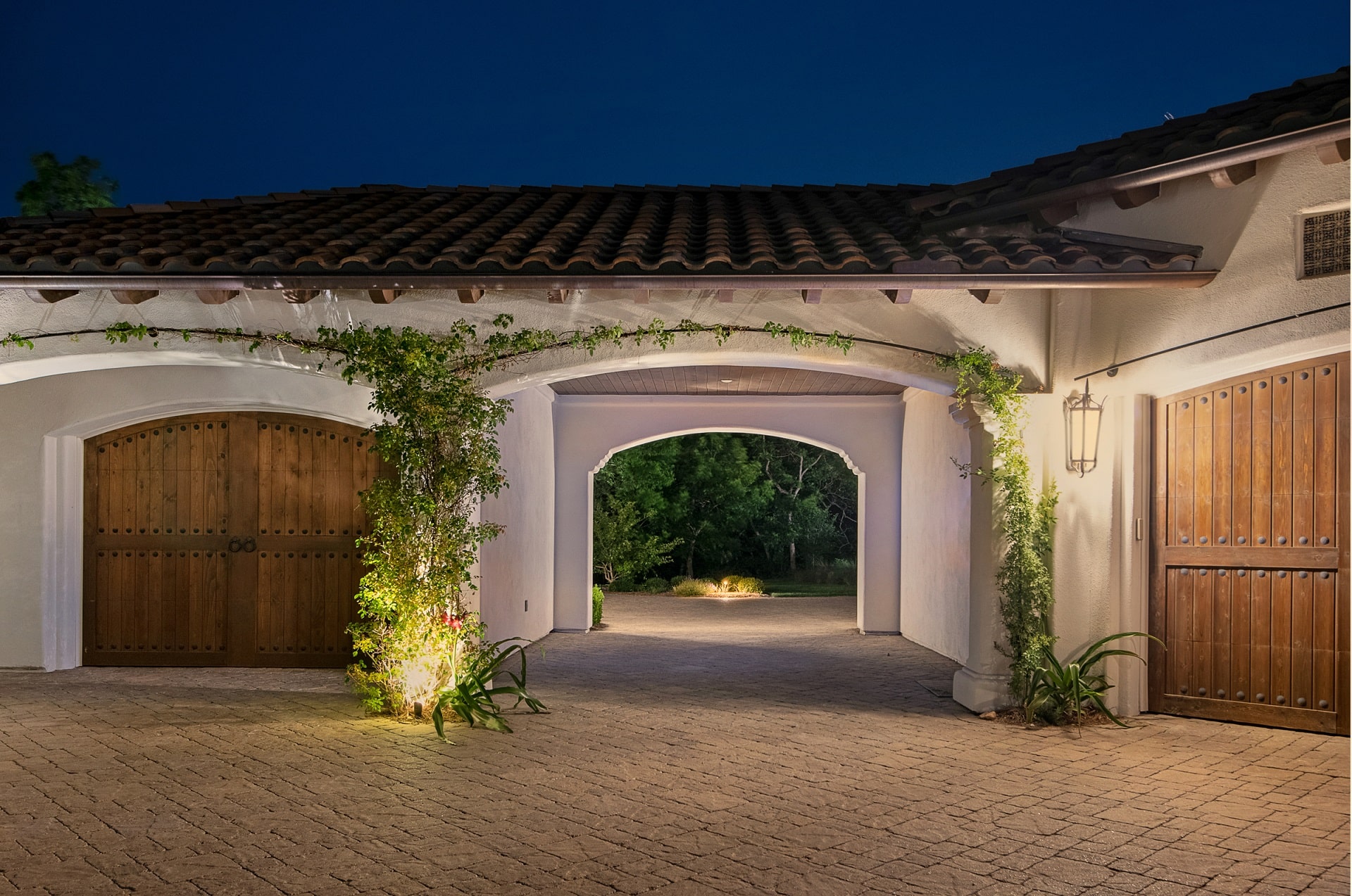 Your Custom Design Starts with a Free Consultation
If you want to enhance your outdoors, reach out to the Illumination Concepts Inc. team today. We can't wait to make your outdoor lighting vision come to life.